HZS Series concrete batching line
HZS Series concrete batching line is composed of material supply batching system, mixing electrial control and steel structure. It is ideal concrete batching equipment for building project, building ground and precast product factory.
Sizes of FOCUS concrete batching line:
Hoist Bucket Type: HZS25, HZS35, HZS50, HZS75
Belt Conveyor Type: HZS60, HZS90, HZS120, HZS180
The main characteristic of HZS60 concrete batching line is:
1. It adopts knock down structure and blocking. It is combine concrete batching plant mode.
2. The machine adopts JS1000 concrete mixer, it has good concrete mixing quality and high efficiency.
3. The batching machine is measuring well and high produce efficiency.
4. The forced water supply system of concrete batching plant spray equably and has washing function for the concrete mixing system.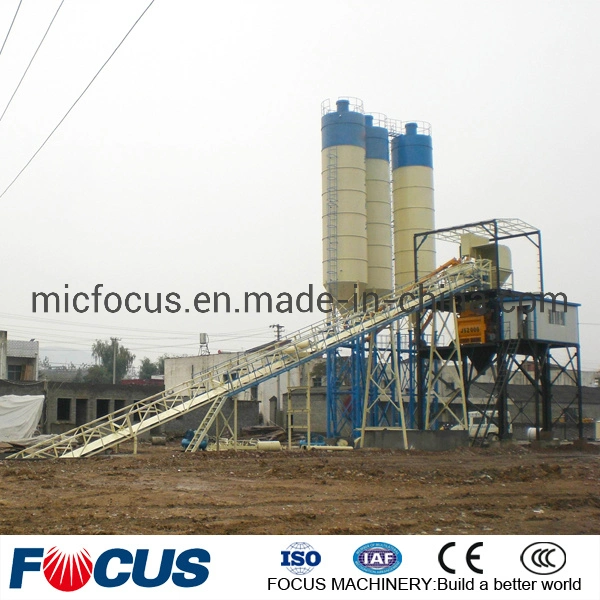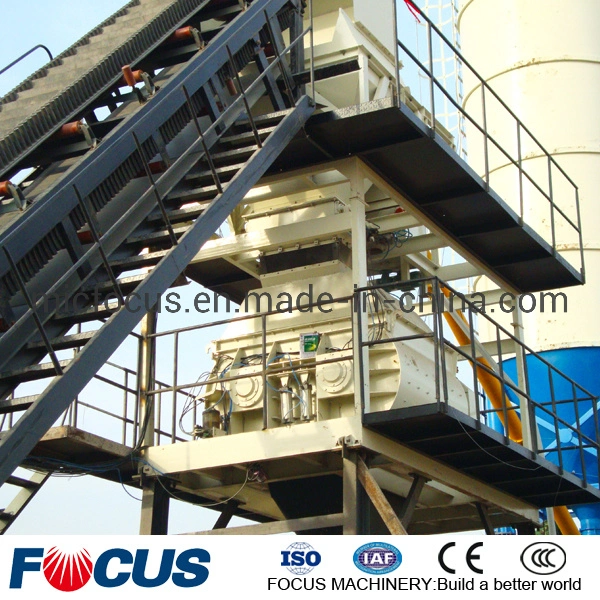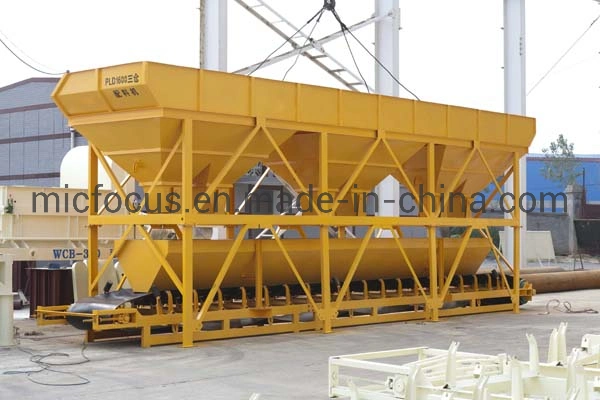 model
HZS60
HZS90
HZS120
HZS180
HZS240
Theoretical output(m³/h)
60
90
120
180
240
Mixer model
JS1000
JS1500
JS2000
JS3000
JS4000
Output per batch(m³)
1
1.5
2
3
4
Aggregate batcher
PLD2400
PLD2400
PLD3200
PLD4800
PLD6400
Total power(KW)
110
145
160
205
340
Aggregate weighing accuracy(%)
(0-3000)kg±2%
(0-4000)kg±2%
(0-4500)kg±2%
(0-4500)kg±2%
(0-6000)kg±2%
cement weighing accuracy(%)
(0-600)kg±1%
(0-1000)kg±1%
(0-1200)kg±1%
(0-1800)kg±1%
(0-2400)kg±1%
water weighing accuracy(%)
(0-400)kg±1%
(0-400)kg±1%
(0-600)kg±1%
(0-800)kg±1%
(0-1000)kg±1%
fly ash weighing accuracy(%)
(0-400)kg±1%
(0-400)kg±1%
(0-600)kg±1%
(0-800)kg±1%
(0-700)kg±1%
additive weighing accuracy(%)
(0-40)kg±1%
(0-40)kg±1%
(0-50)kg±1%
(0-50)kg±1%
(0-120)kg±1%
Discharge height(m)
3.8-4.2
Max. aggregate dia.(mm)
80-100
Cement silo and screw conveyor
On request
Total weight (ton)
46
60
71
87
112
Overall dimension(LxWxH)(m)
33.8x14.8x19.4
38x16x19.4
44x18x19.4
58.5x23.5x22
60x25x22