Polymer modified Polypropylene fiber reinforced for precast concrete products
Description
Elite
Concrete Fiber was produced by referring foreign advanced technology for fiber spinning, modified by adding functional additive and special surface-treating. Mixing into cement concrete, it has many advantages such as good dispersing, better water affinity, strong linking force. It is suited to reinforce and crack-resist to every kinds of cement concrete and mortar, specially used in
engineering of building surface, floor, wall etc…..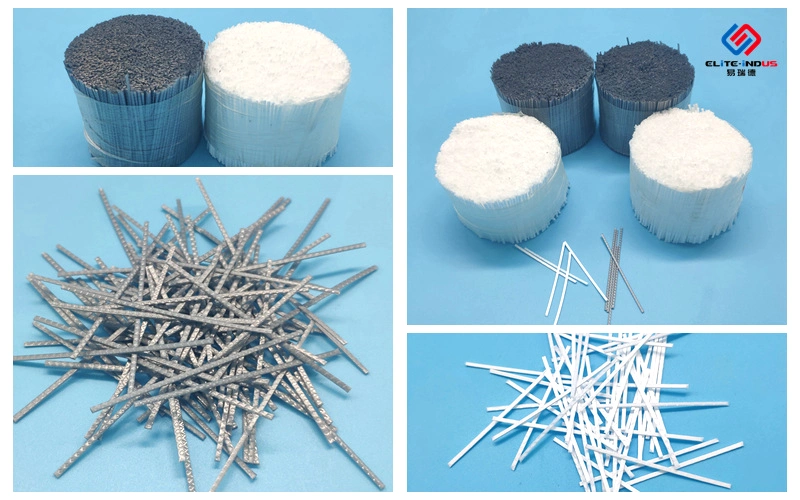 Technical Information
| | |
| --- | --- |
| Minimum Tensile Strength | >550 MPa |
| Modulus | >9000 Mpa |
| Fibre dimension | L:48 mm /55 mm /65mm; |
| Melt Point | 170ºC |
| Density | 0.91g/cm3 |
| Melt flow | 3.5 |
| Acid&Alkali Resistance | Excellent |
| Moisture Content | ≤0% |
| Appearance | White, black, gray, Embossed |
Features
1. Provides good impact,fatigue,shrinkage control and ductility in all grade concretes.
2. Cost saving,Is easier to use,to disperse and safe to handle.
3. Can be used in highly corrosive circumstance.
4. The surface has been embossed,which greatly improves the cohesive force between fibres and concrete,and also boosts shrinkage resistance and crack resistance.
5. The toughness of macro synthetic fibre is less stronger than steel fibre. But test has shown slabs on grade and pre-cast concrete predominately require a dosage rate of between 25kg-40kg of steel fibres per cubic meter, in comparison,using between 3kg-10kg of macro synthetic fibre per cubic meter of concrete. Synthetic fibres achieve greater strength and ductility in the matrix.
Packing
5kg/box, 1200-1300kg/pallet, 12800kg/20' container, 25800kg/40' container.

Estimating Dosage
The dosage rate is dependent on the application however the minimum dosage range is 2kg-6kg/m3.
Typical Application
Shotcrete, and engineering industries, concrete project,like:
1.Slab on Grade and elevated construction (distribution centers, warehouses, etc.)
2.Thin walled precast (septic tanks, vaults, walls, etc.)
3.Shotcrete for tunnel linings, pool construction and slope stabilization
4.Pavements and white-toppings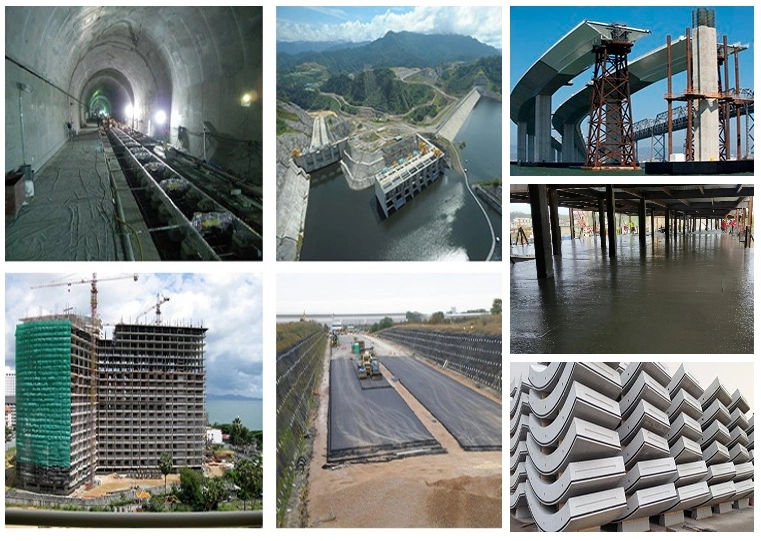 How should the fibre be used?
The fibres are wrapped with water-soluble film and uniquely packaged in water soluble paper boxes.Just throw the whole boxes of fibres into the concrete mixture, the boxes and film will dissolve within seconds, leaving the fibres to disperse evenly throughout the mixture.
Related Products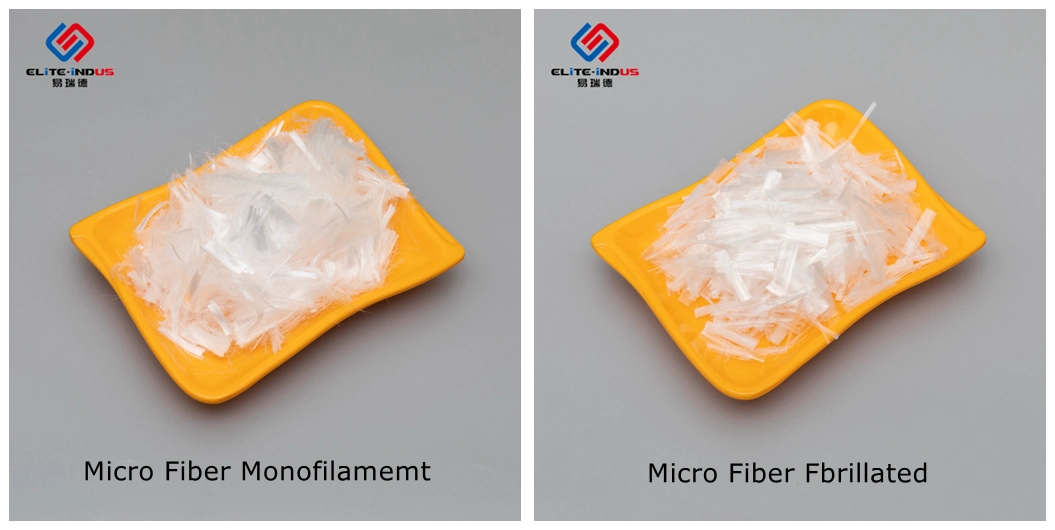 Our Company
ELITE was established in 2007, has become one of the leading and professional suppliers of many kinds of Concrete Reinforcement Fibers in the world market.
ELITE fibers are made by 100% virgin materials with advanced equipment of yarn and cutting. We have one full set of precise testing instrument and quality inspection team, technology research & Development team.
Elite own a team with 10+ years experience.We know well of Chinese Concrete reinforcement fibers on technical inspection, marketing, transportation.


Pls feel free to contact us freely at any time
Ms. Helen Chu