More details of wall panel production machine
Now why eps wall panel is more and more popular?
1
-
lightweight :
The lighter material of the
wall panel
used weighs 25% to 40% of the weight of the bricks
2
-High thermal insulation
3
- Remove a higher sound
4
-Install faster 4 T
i
mes than the regular blocks
5
- Wall does not need the expenses of the work of the plaster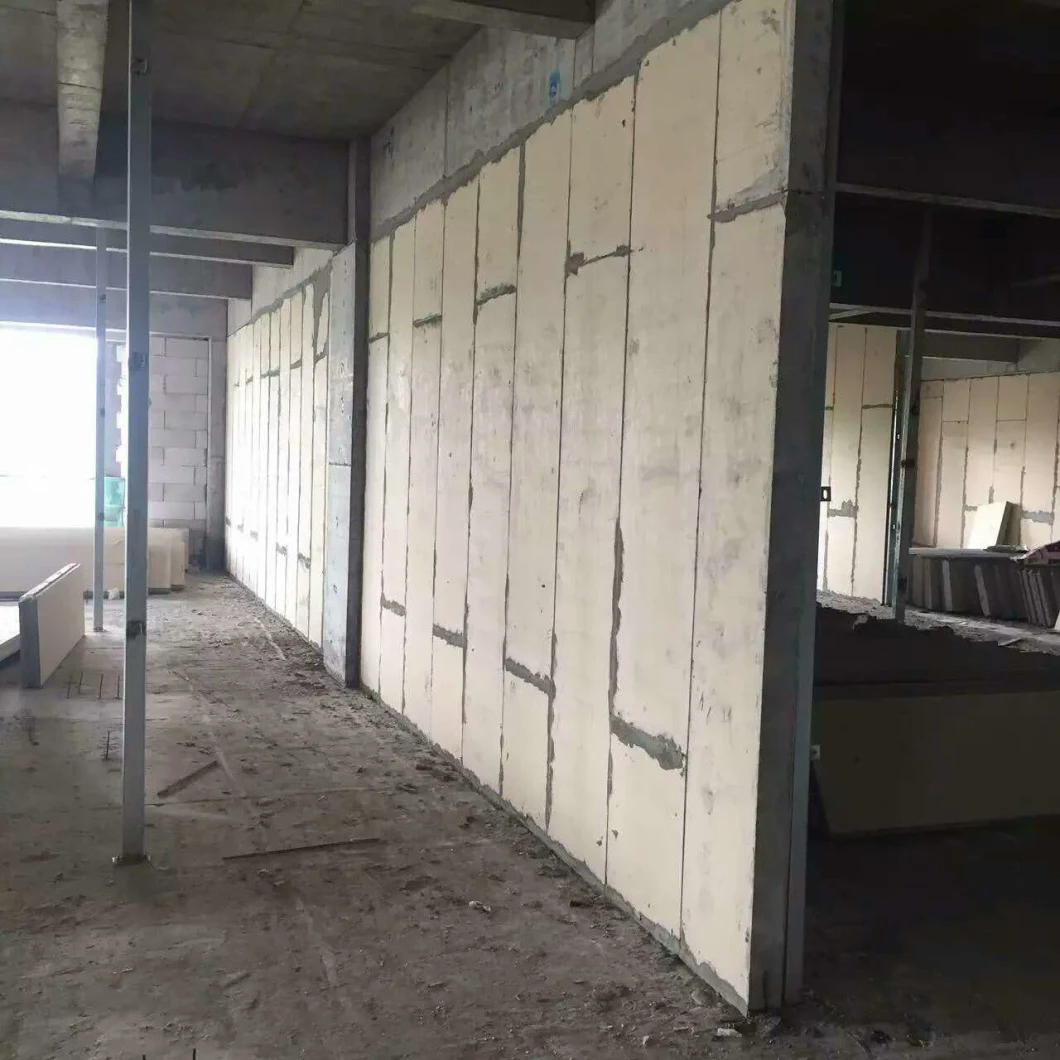 The advantage of wall panel than bricks
Shandong Oyade Group

The advantages of EPS sandwich Wall Panel than traditional block

Item

New type EPS sandwich lightweight Wall Panel

Traditional AAC block




Specification

120mm*2440*610

200mm




sound insulation

Due to the wall as a whole panel make its performance is uniform distribution, the overall sound insulation effect is good
,,



The wall has a lot of joints to reduce noise performance,Block masonry distribution largely affect the sound insulation effect;

Fire Resistance

The fire resistance limit is 2.5-4 hours,Noncombustion reached the national standard A grade,and can be used in the fireproof building.


The fire resistance limit 1 hours




Anti-seismic

Whether the frame or steel structure, due to the big board overall installation for use as a wall structure form, so it can be adapted to larger interlayer displacement angle and greatly enhance the seismic resistance




Requires masonry and structural reinforcement as a wall material, the seismic resistance is worse than the EPS wall panel




Water-Resistance Ability

The surface board is the high density calcium silicate board, core material containing water retaining agent, so it has good waterproof effect

Non water-proof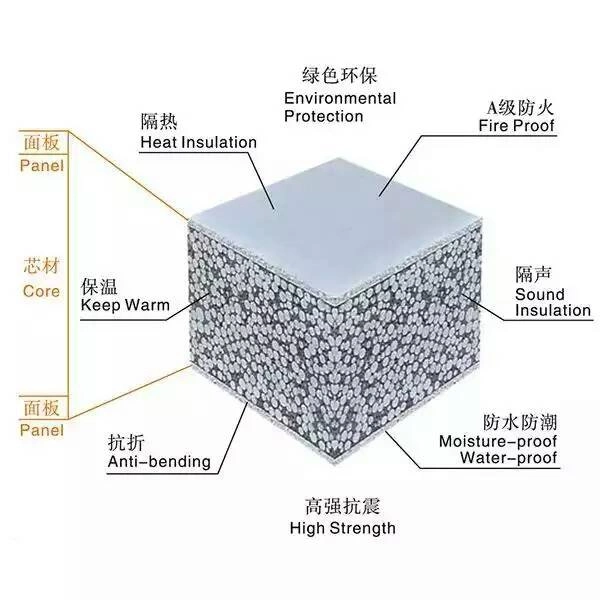 Machinery Parameters

Configuration:

Automatic metering system

Capacity

20,000sqm~600,000sqm per year

Thickness

50-250mm thickness.

Length

2440~3600mm,

Width

610mm ,

Raw materia

There are mainly two different types

1. Cement+fly ash/eps/ceramsite/sand

2. Foamed cement+additives

Finished board type

1. Composite board/sandwich board, with surface board

2. Lightweight solid panel, without furface board

Surface board types

1. Calcium silicate board

2. Fiber cement board

3. Mgo board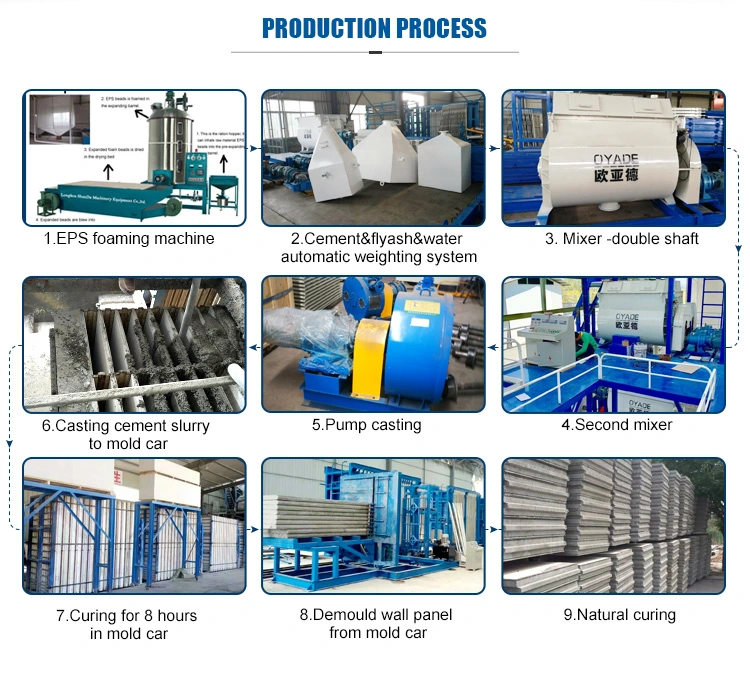 Our factory -warehouse-60000 SQM
OYD group was established in 2008. she has 5 subsidiaries for producing different kinds of products, eps concrete wall panel production line; mgo board /fiber cement board production line; hollow glass aluminum spacer; Laser cutting machine , etc.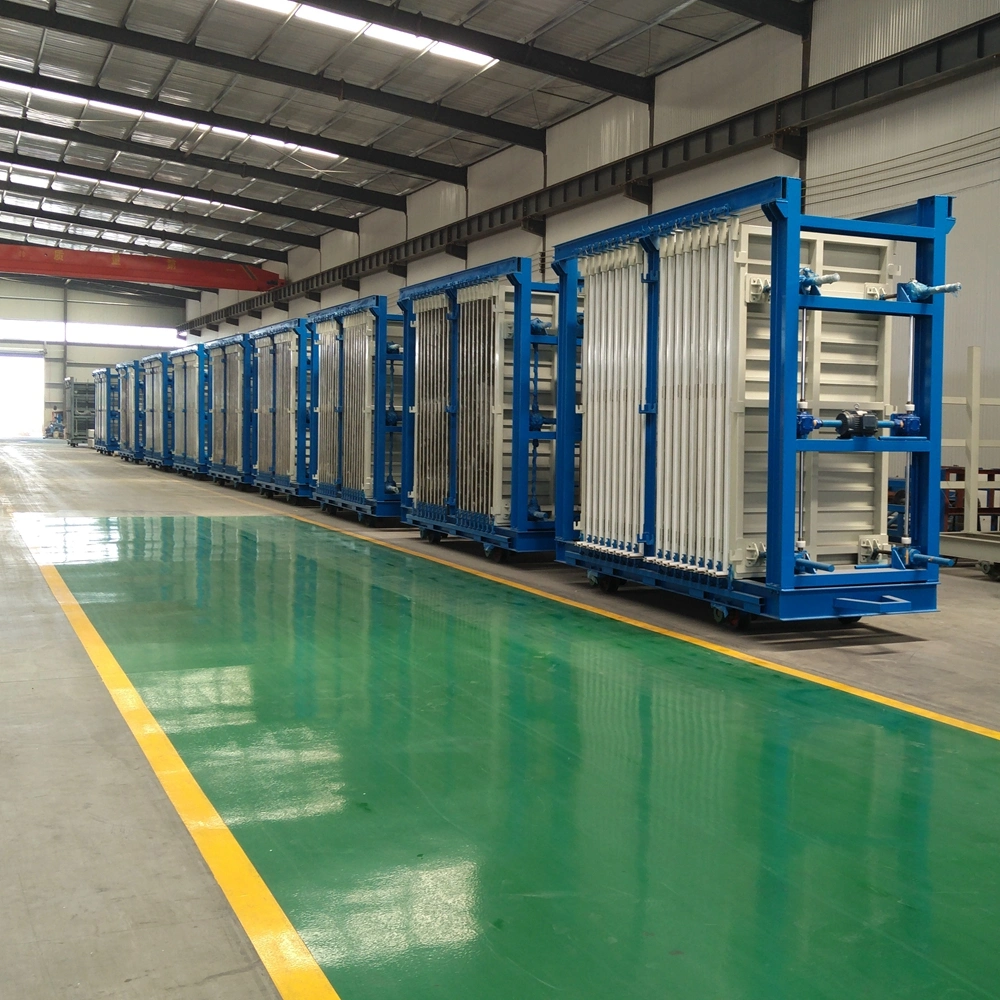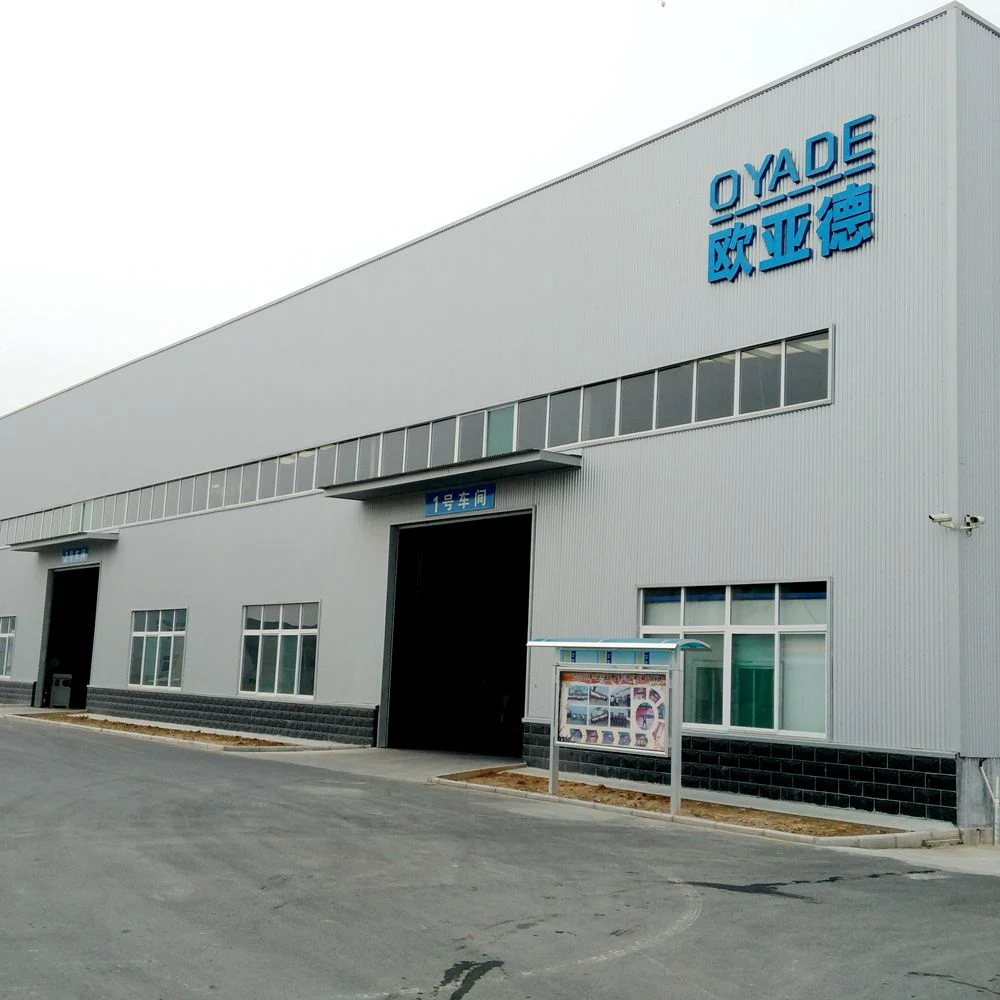 Our proejct in Middle East
We have a project , you can check its pictures . For this project, they only had 4 sets mold cars at beginning, and this year with their market is larger, they order more molds cars from us.
So dear, this project is very flexible in production capacity and investment. As engineer will configure this whole linNo need to buy others parts.e for you based on a larger production capacity. So when your market is larger, you will only buy more mold cars.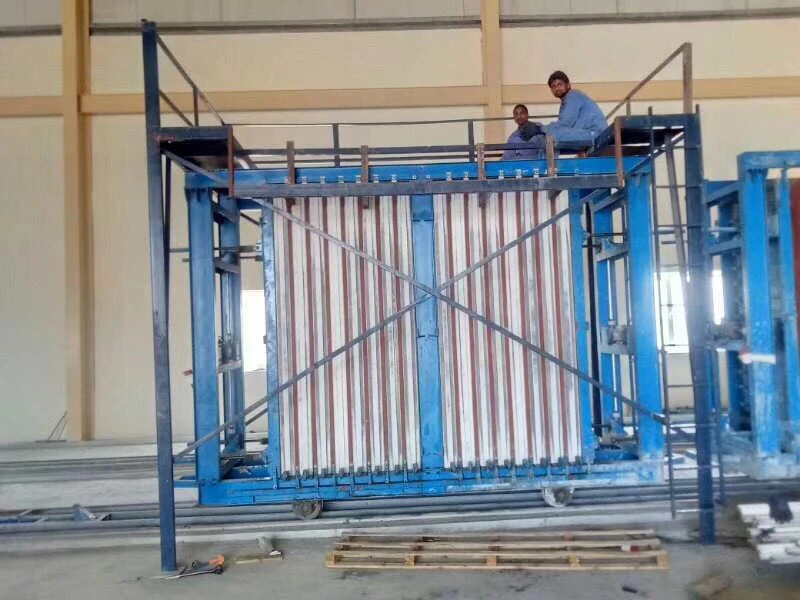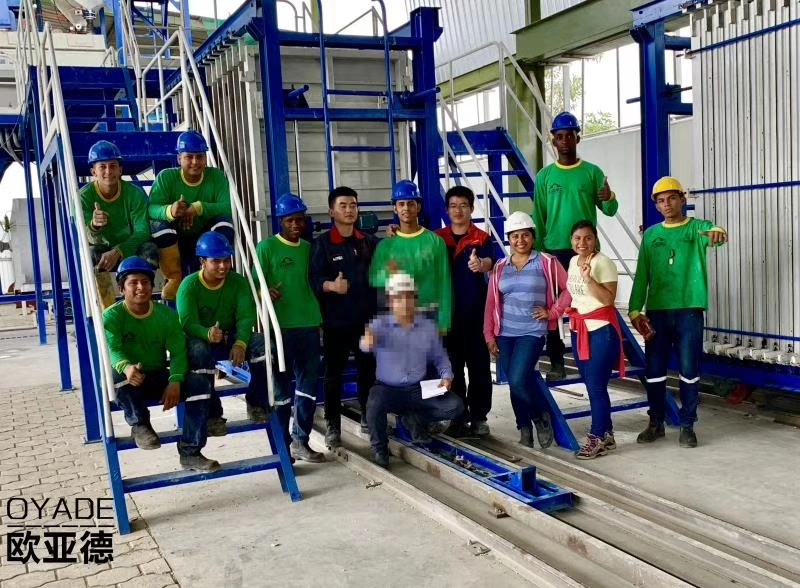 EPS Sandwich wall panel production line production schedule



Commencement date of the contract: Contract production cycle: 45 working days


No.

Item

Time node

1




Confirmation of planning scheme,




Completion of basic drawing and preparatory work.




Standard parts, mold car will arrange workshop.

2




After the customer confirms the plan, we will complete the design of steel structure drawing within one week. The drawings issued in batches to workshop, we will arrange the production

3




Production on purchasing necessary parts according to the drawing, assembly and commissioning.

4

Spray paint, packaging

5

Loading to container

Loading details:




Loading: 40HQ*4 (including 2* 40 HQ and 2* 40OT
FAQ
1.

How to curing the wall panel ?

Normally curing time is 8-12hours , it can adjust according to your local temperature , also need natural curing around 25-28days before use it .

2.

Q: How long is the warranty of your equipment?

A: 1year ,but we will provide after-sale service the whole life cycle

3.

Q: Do you supply spare parts?

A: Excellent easy broken parts support for buyers. Easy broken parts guarantee for one year.




Other parts we will provide price list in advance .

4.

Q: Will you provide trainning and formula?

A: The training is free of charge , and our engineer will be on duty to train your worker until they know how to produce qualifyed product .Also we will provide you qualified formula

5.

Q: How will you provide installation&commissioning

A: Will provide 2~8persons(adjustable according to the degree of automatic )for installation.Engineers team will go with your project. , besides we only need 15days for commission .in this way can help you save cost on raw material and time .
Contact Us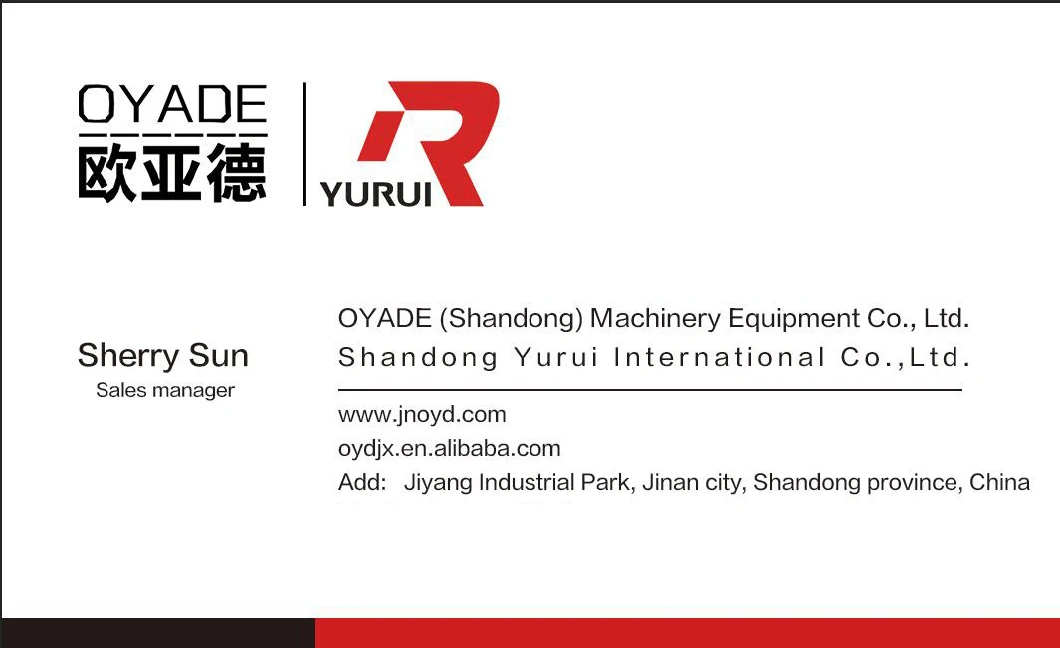 I am Sherry from Shandong Oyade Machinery, China.
Our factory has been producing wall panel production line for 15 years, and have successful projects in Philippines, Malaysia, Qatar, UAE, Syria,Saudi Arabia, Russia, Australia, Ecuador, Mexico and so on.
https://yurui2018.en.made-in-china.com