Product Description
stationary concrete batching plant is one of the best-selling products of CamelWay. stationaryconcrete batching plant mainly includes
mixer JS1000 ,batching machine,conveying system, weighing system etc.High wear-resistant alloy twin shaft mixer is durable.Belt filling
is high effciency .With theoretical productivity 60m3/h, stationary concrete batching plant is applied to roads, airports,ports project and
concrete production.
HZS120 concrete batching plant indonesia
1.90m3/h-110m3/h Capacity
2. JS2000A Mixer, 4.2m Hydraulic Discharge
3.PLD3200-4 Batching Machine, Full Capacity
4.Weighting System: Cement Weighting; Water Weighting; Additive Weighting
5.Full Automatic Control System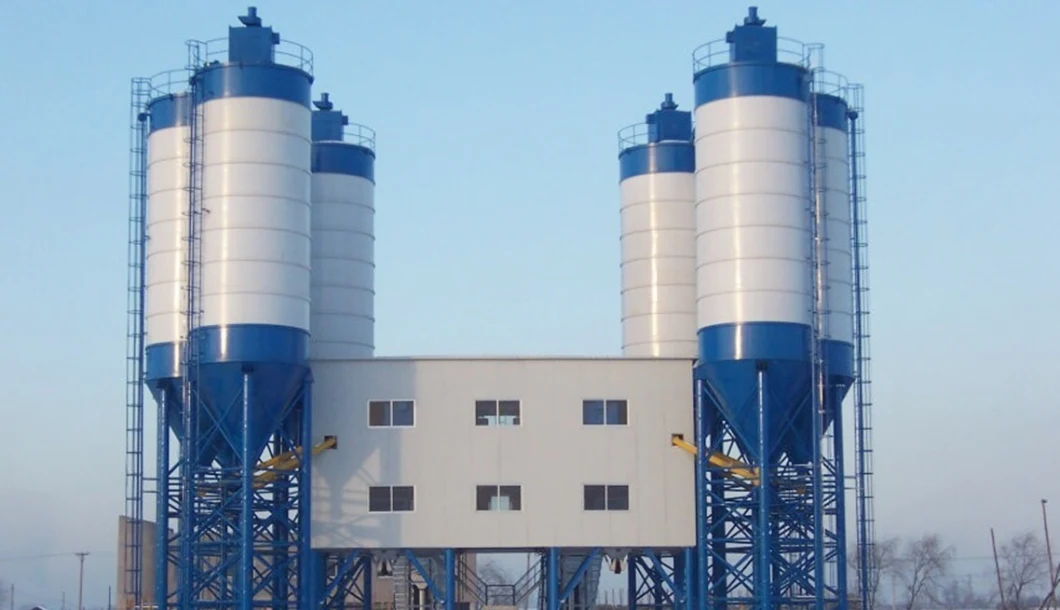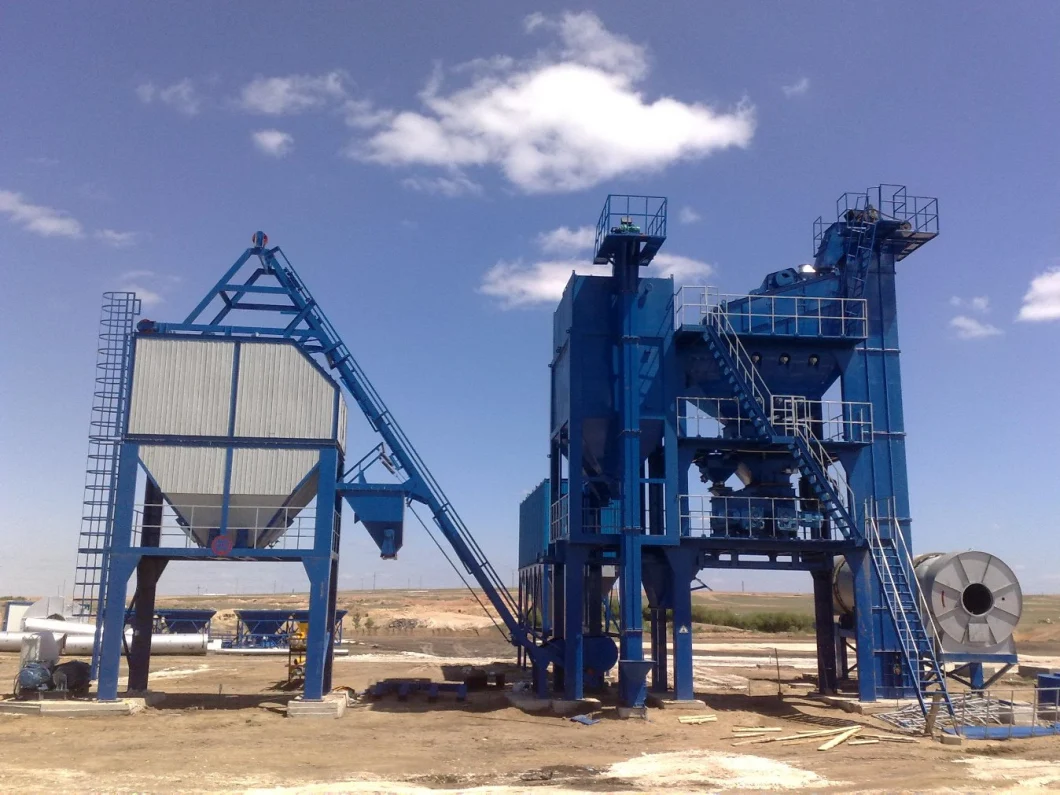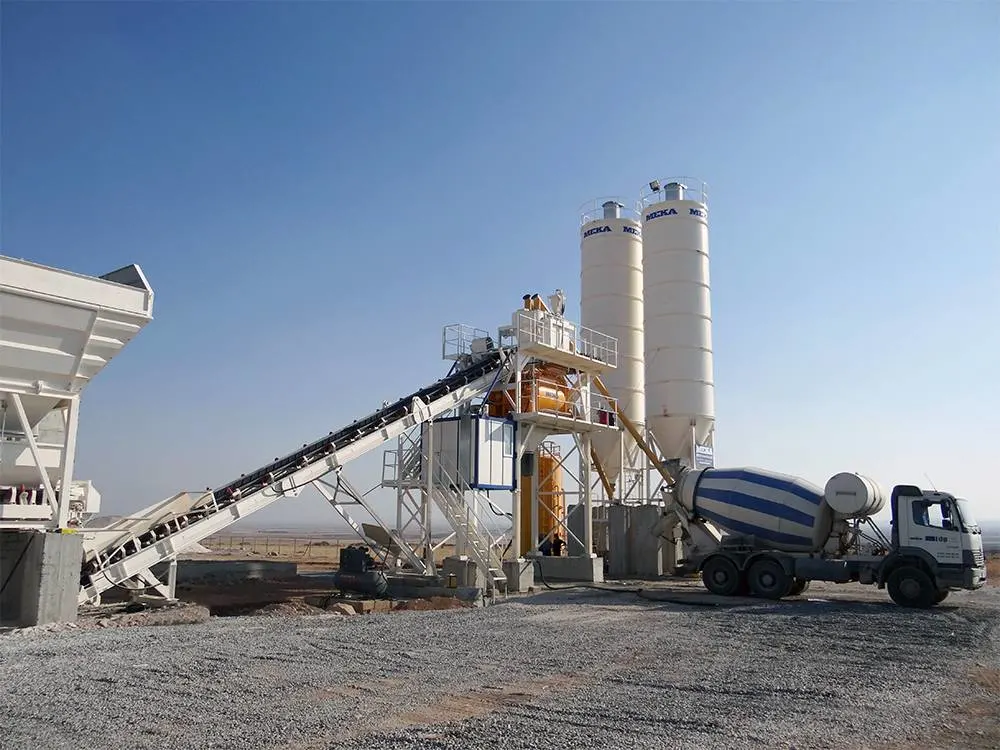 Technical Parameter
HZS120 Concrete Batching Plant
Theory Productivity(m3/h)
120
Standard Discharging Height(m)
4.2
Mix Cycle Time(s)
60
Measurement(m)
56*23*21
Total Power(KW)
220
Mixer Model
SICOMA MAO 300/2000 or JS2000
Batching Machine Model
PLD3200 Pneumatic Independent Weighing
Belt Width mm
1000
Belt Machine Power kW
37
Feeding Method
Belt
Weighing Accuracy
Aggregate
≤2
Cement and Ash Coal
≤1
Water
≤1
Additive
≤1
Screw Conveyor Model
LSY273 Italy Technology
Silo
4×100t Detachable Silo
Control System
Centralized Control
Main Features
1. High efficient double shaft concrete mixer.
2. Independent accurate weighing system.
3. environmentally friendly performing.
4. High efficient, reliable working performance.
Special mixer for Ready Mixed Concrete Batching Plant 90m3/h
Plant-gear speed reducer,transmission more steadier
Special steel material,streamlined design,improve the mixing effciency.High-quality pneumatic components,to achieve a better sealing effect.
Advanced hydraulic drive,manual dual mode,safe and reliable.Universal joint between two gear reducer of to ensure the two set of mixer
synchronous operation.
Batching system.
PL Series Concrete Batching Plant The automatic dosing equipment for the concrete mixing equipment of the concrete mixing plant can
automatically complete the batching procedures of materials such as sand, stone and cement according to the requirements of the concrete
proportioning. The series is suitable for different workplaces.
Aggregate conveyors.
Efficient motor, energy saving and environmental protection. High wear-resistant diamond-shaped plastic, carrying capacity, smooth transmission,
long service life. Dedicated hanging gear box (carrying capacity is high, stable operation). The overall design, high precision, easy installation and maintenance
Screw conveyors.
Efficient conveying:Special structure makes it even and fast to convey cement and other partials.Arbitrary placing:the conveyor can be
horizontally placed and dip angled,and it can directly connect mixer and silos,making it easy to disassemble and remove.unique lubricating
and sealing.Multi-connection:universal jointed,anti-water bag jointed,flange jointed or butterfly valve jointed.
Packing & Delivery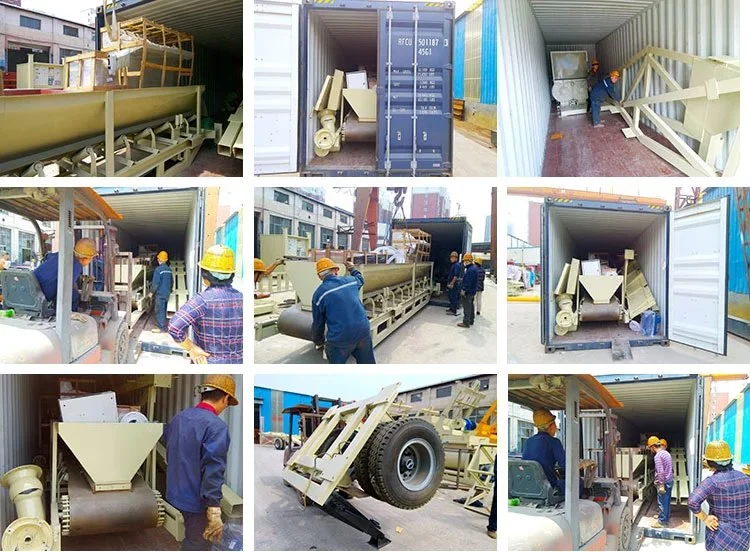 Our Cases